Not all updates have to be to enrich your experience with your candidates or employee. It can be a gift to the stakeholders, the ones in action too.
This is one such update.
As a Recruiter, Talent Acquisition Specialist, or Hiring Manager in Freshteam, you get a lot of emails regarding hiring, interviews, employees, etc.,
We thought you deserved an upgrade and made these emails look nicer, clearer with information, and easy to consume.
Here is one, for example: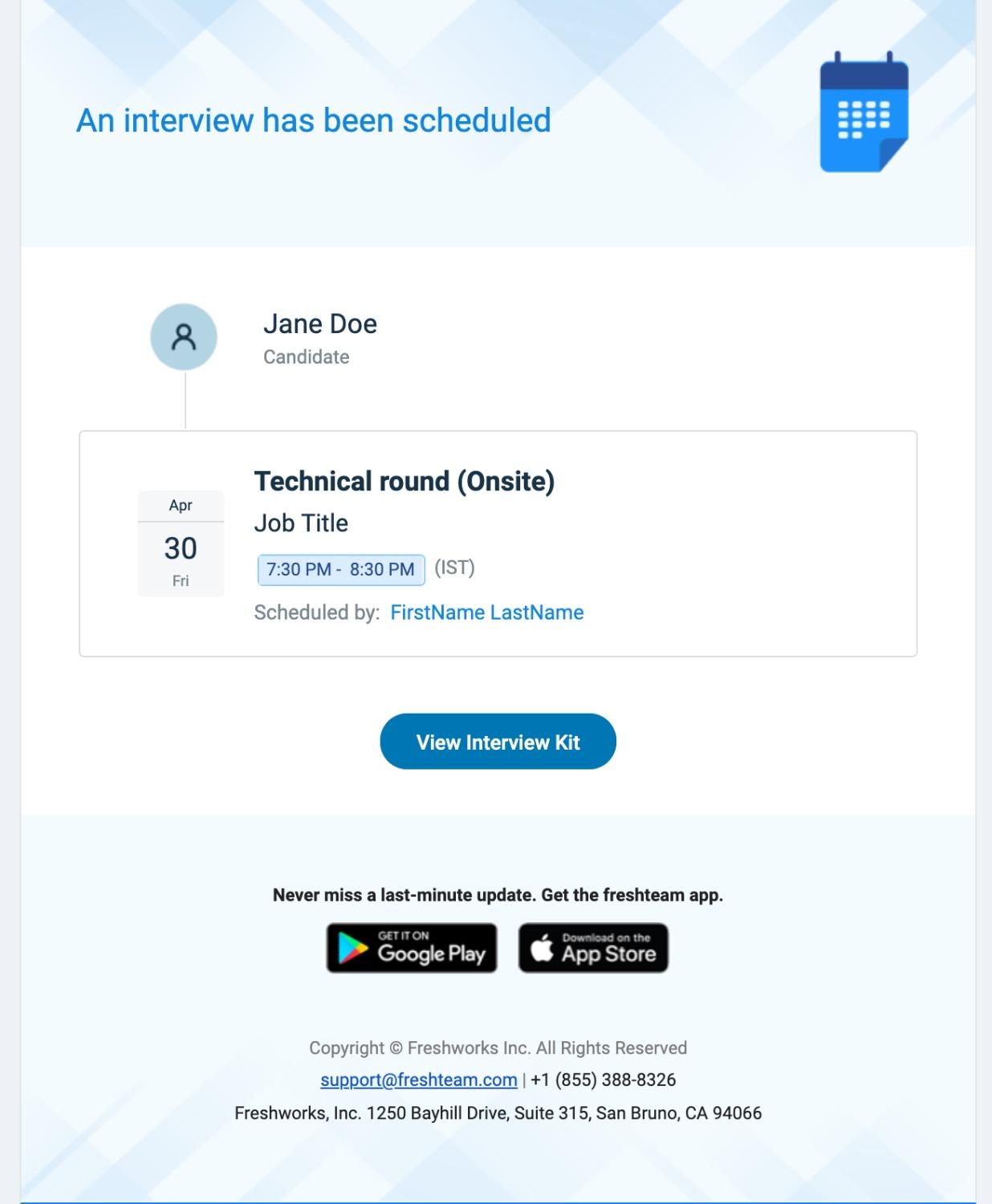 We hope you enjoy working with these new templates.
PS: The Templates are non-editable :)